Our Residencial Tossal Gross is located in Denia, a coastal city and also in one of its best areas, the Montgo, a step away from the sea and the center.
With the first part of Phase 3 all sold and written, consisting of 12 semi-detached villas and common areas of swimming pools and children's games; we continue with the part of Phase 3. 3, of other 12 semi-detached villas changing the color of the facade and maintaining the same finish in materials and finishes.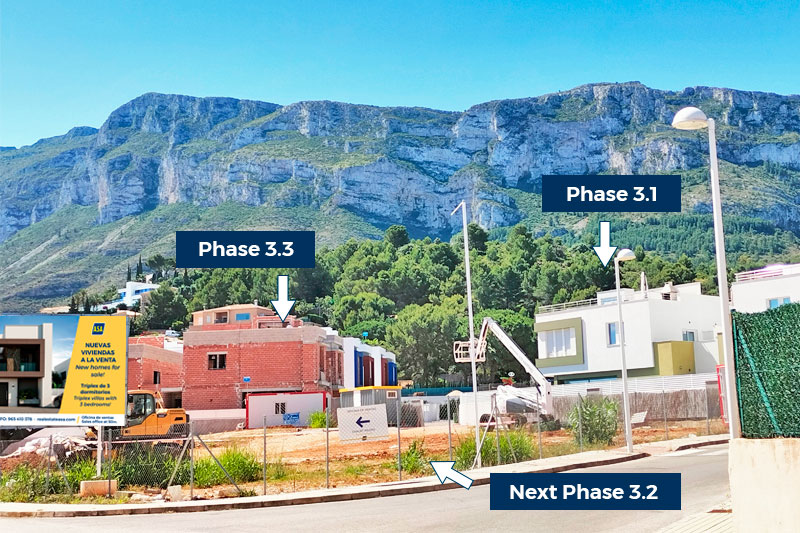 We now begin the structures of what will be the last phase of the semi-detached chalets, in this case 14 dwellings. These houses change in some aspects the exterior, since we have chosen another color for the composite of the facade, detail that makes them unique.
They are triplex homes with 3 bedrooms (optionally they can be of 2) and 3 bathrooms, with luxury qualities in an emblematic area of Denia. You can enjoy the views of the Montgó Natural Park from the solarium of your house.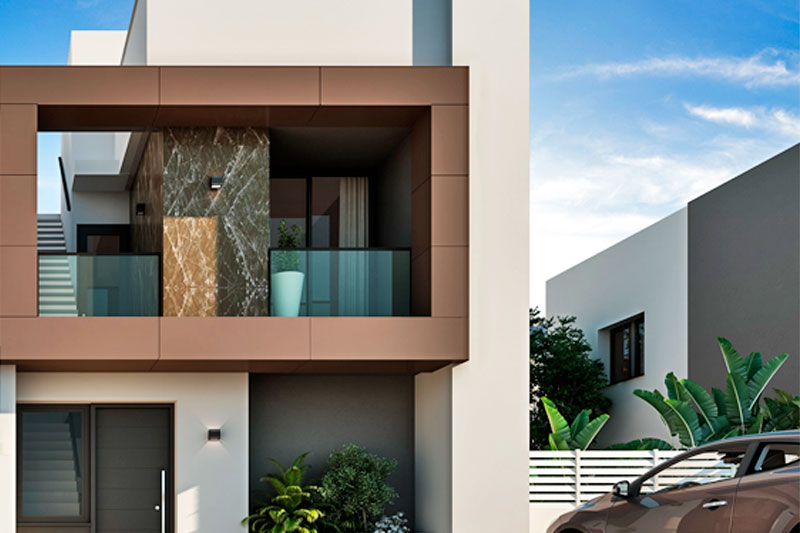 In this month of May we started with the structures: