Last month we had published in the newspaper Información a great piece of news: Grupo ASA begins building of Phase II of Natura Pinet
3 and 4 bedroomed Villas are coming to our residential complex located in El Pinet (La Marina)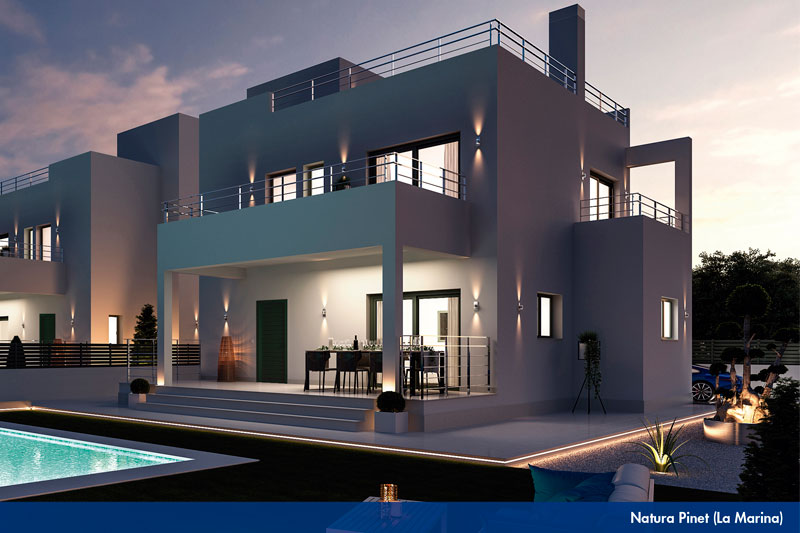 The business group of ASA (Antonio Serrano Aznar) starts work on what will be Phase II of the extremely sort after Residencial complex Natura Pinet in La Marina, located next to the Natural Park of Las Salinas de Santa Pola. The homes in Phase I have been sold and delivered, therefore the builder-developer has got things up and running with this new phase. From inside the MR-9 site in El Pinet (La Marina), the phase will consist of an exclusive number of luxury villas of between 3 and 4 bedrooms, the standards, finishes and materials will far outdo anything they have done before, thus offering home owners style, comfort and catering for all their needs.
There are two types of villas, one on a private detached plot and in a semi-detached version. With the Mediterranean sun shining down and a step away from the fabulous beach and the stunning nature, Natura Pinet allows you to enjoy a magical and natural environment with a panoramic view of the entire Bay of Santa Pola, impossible to find in other areas of the Alicante coast.
Other promotions on the Costa Blanca
Of course this isn't the only new construction, ASA group is proud of its buildings along the Costa Blanca. Currently really focused on Bahía Playa (Gran Alacant), a complex of 154 homes with swimming pools for adults and children, garden areas, barbecue and playgrounds, so close to the beach and with all the services of Gran Alacant's Shopping Centre  from € 130,350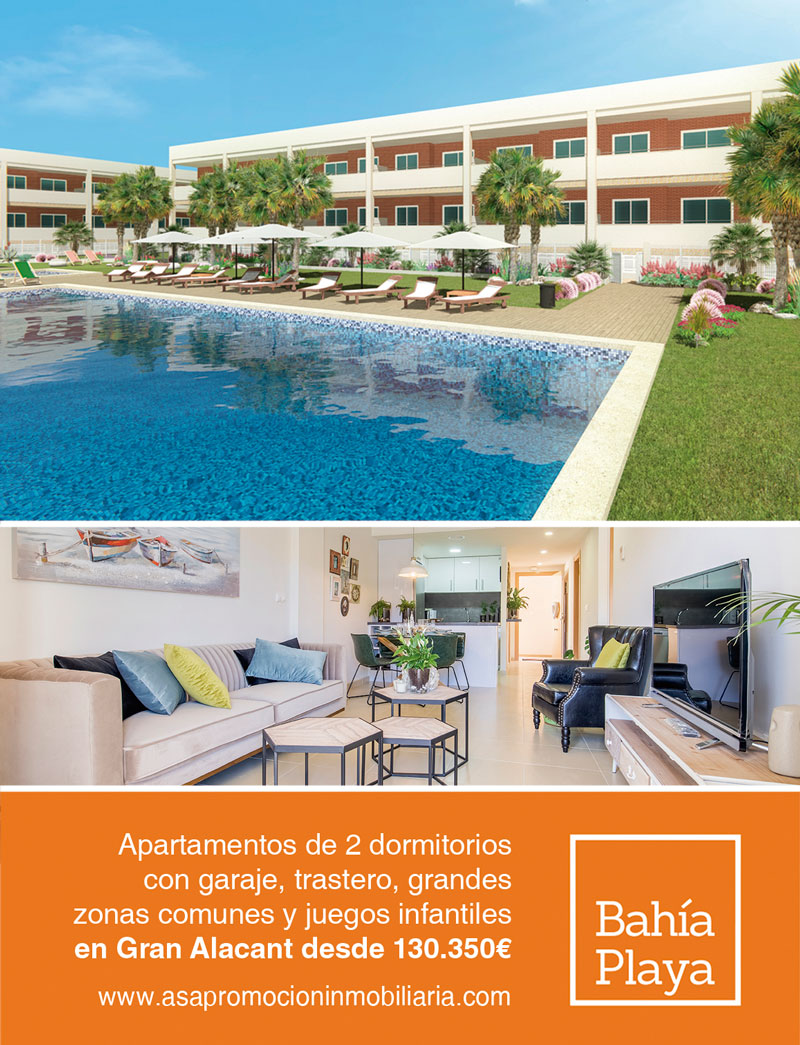 Xeresa del Monte (just outside of Gandía), is an amazingly unique resort complex of apartments and villas in a totally private urbanization set in the mountains over looking a quite breathtaking landscape, it has become the perfect place to breathe in the air. Designed for lovers of Mediterranean life, living between the sea and the mountains in a complex equipped with just about everything: tropical pool, children park, social club and gym among other things.
Tossal Gross (Denia), in the lovely natural landscape of the Montgó and overlooking the Castle of Denia, is a residential complex that offers the possibility of semi-detached town houses in private urbanization, providing large green zones (which is a feature of many ASA complexes), swimming pool and playground; and luxury villas on an independent plots, as seen in the video.
La Mar (El Campello), is a promotion of 25 villas right on the seafront, there are only 3 left of these stunning home that quite litterally at one with cove it can be found.
Already in the interior of the province, we find the promotions of Jardín de Jijona (Jijona), next to the Coscó river; Sierra Marina (Aguas de Busot), with detached and independent villas and Serra Mar (Elda) with apartments in an urbanization with playgrounds, swimming pool, picnic area and sports lovers can take advantage of : paddle tennis, tennis and five-a-side football.
In addition, but certainly not forgotten , building will begin on housing in Santa Pola, next to the port, this really will be in a highly sort after location, the envy of any area. These homes will be of very limited supply and are already arousing great interest from potential customers.