In spring, houses are filled with flowers, printed motifs and lots and lots of color. Discover the trends that can't be missed in your home decoration to leave it up to date.
These tendencies fill our house with life and actuality, they renew it and make us feel more comfortable.
The colours "Classic Blue" and "Mint Green" are the real stars of this spring
The Classic Blue colour has been chosen as the colour of the year by Pantone and could not be missing in spring. It works incredibly well with grey and more neutral tones and touches of mustard yellow, so fashionable in the 60s. By combining the sobriety of blue with the colour of mustard, you manage to give a super-cool touch, and lower the temperature of your house, providing it with personality at the same time.
On the other hand, mint green is a color that smells of spring and is the perfect complement to renew the decoration of our home, giving it the luminosity and freshness that we are looking for. It combines perfectly with the Cantaloupe, Pantone's version of the choir for this 2020.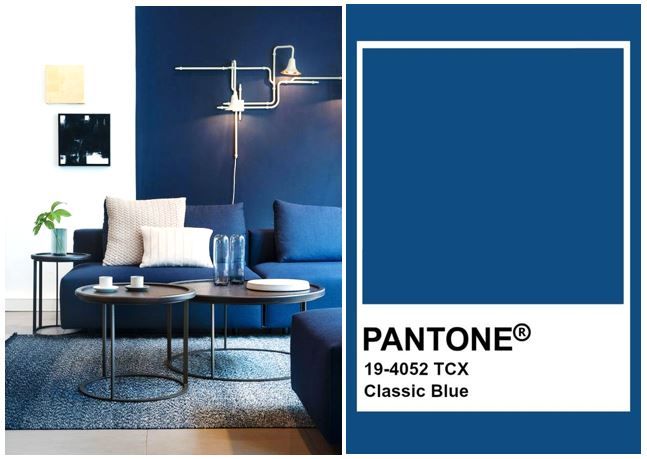 Via Pinterest: Esmadeco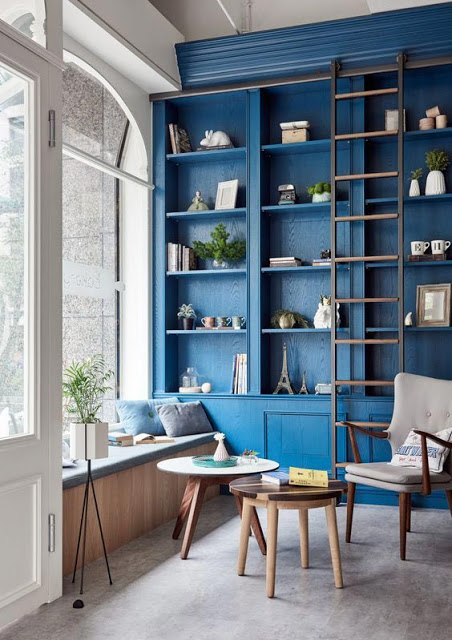 Via Pinterest: MsBunbury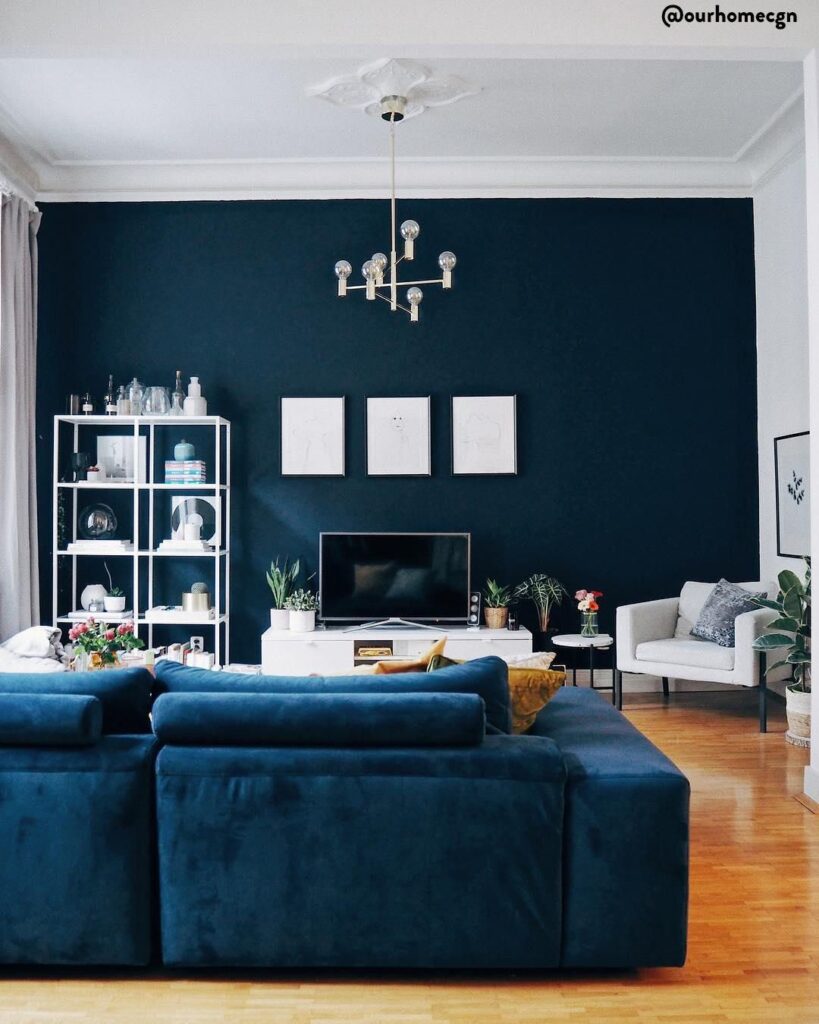 Via Pinterest: Westwing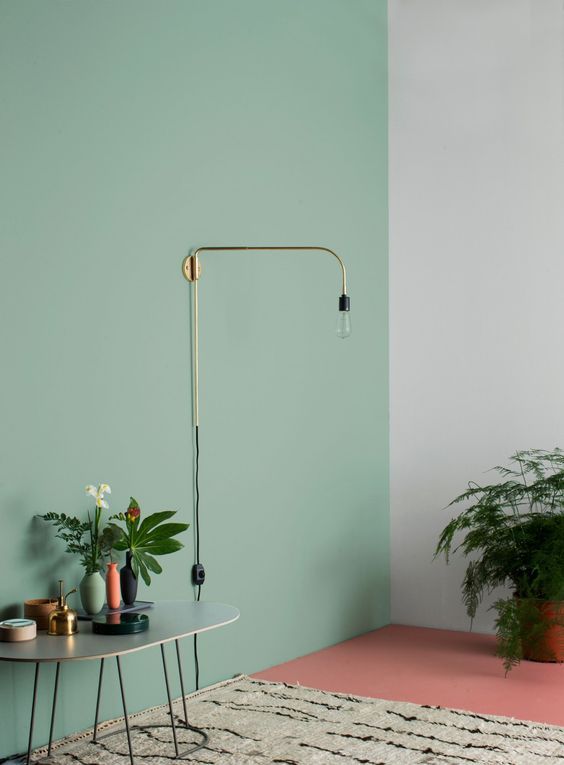 Via Pinterest: Appunti di Casa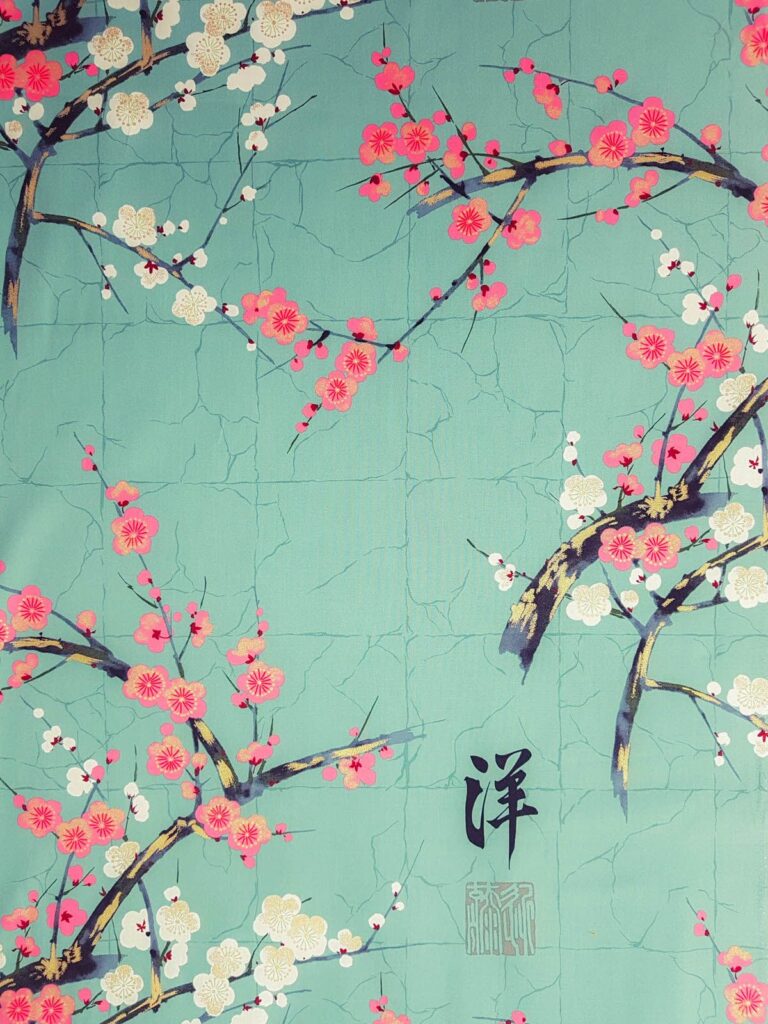 Via Pinterest: Chic&Fabric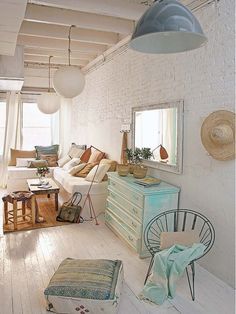 Via Pinterest: Micasa Revista
Rounded or "curvy" shapes in decoration
Softly contoured pieces and rounded lines will be a trend in 2020. Objects such as lamps will take centre stage, bringing dynamism, movement and character to the spaces.
This spring they are taking away the curves and sinuous shapes in decoration. Furniture and accessories provide roundness; the curvy trend has been strong for some seasons now. The round carpets? They're a must this spring.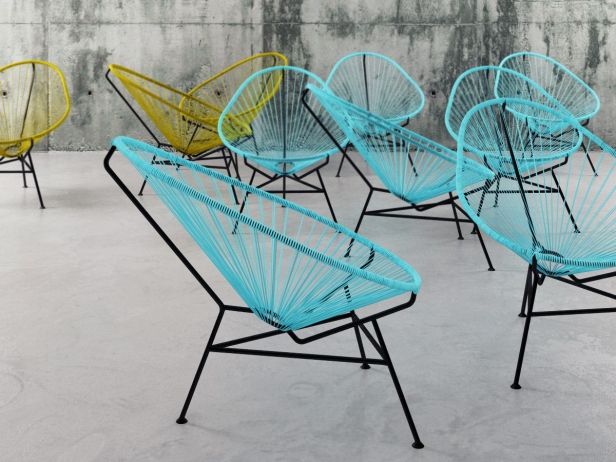 Via Pinterest: Design Connected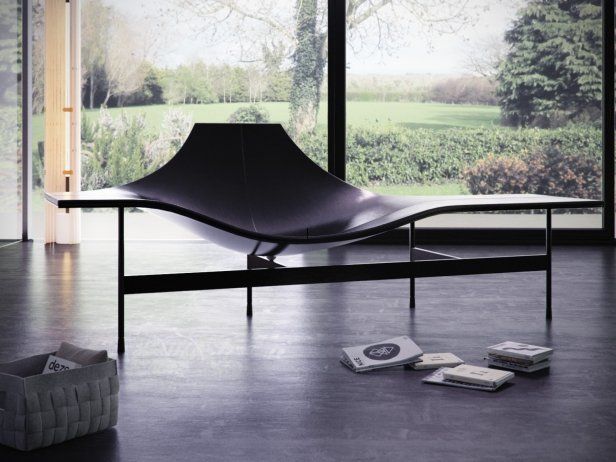 Via Pinterest: Design Connected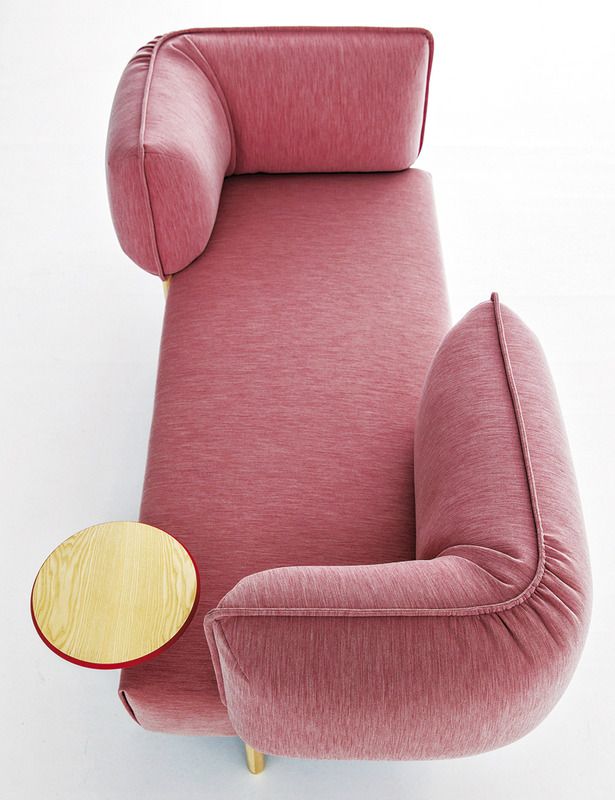 Via Pinterest: Elle España

Live the natural and sustainable
Furniture of vegetable fibers, bamboo, rattan cork, jute, 100% natural and certified woods, the natural is a trend in decoration in 2020. These options for decorating an indoor or outdoor space give personality to any environment and also care for the environment.
Spring is an ideal time to incorporate them into the house to give a more informal air to the decoration. Sustainable materials are becoming a perfect option for respecting the environment and at the same time decorating the home.
Whether it's pieces of furniture, as in this room, or accessories, dishes, trays or kitchen utensils. Betting on a carpet or a piece of rattan furniture, a wicker lamp and hit both indoors and outdoors.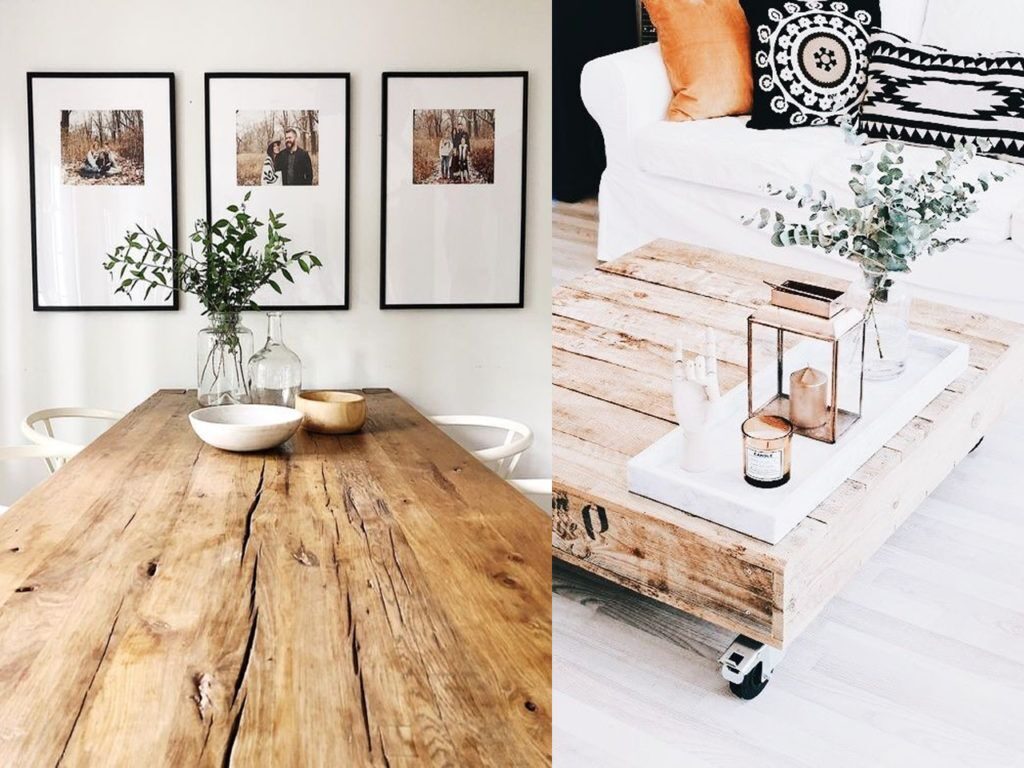 Via Pinterest: Dicoro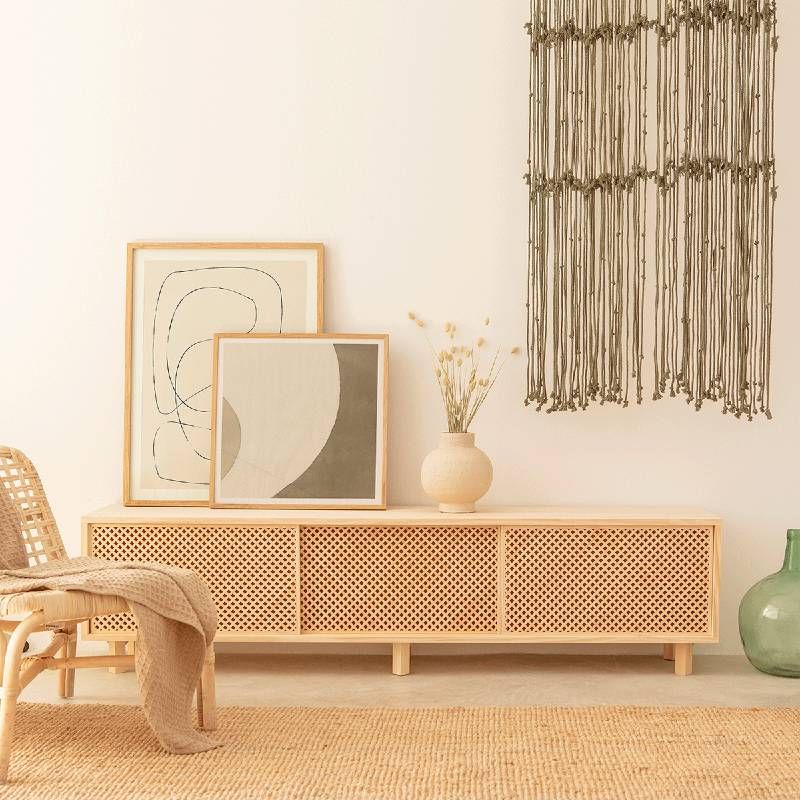 Via Pinterest: Esturirafi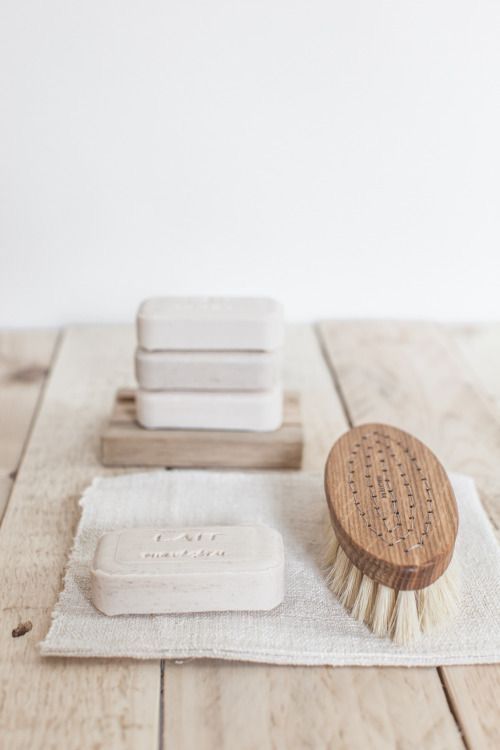 Via Pinterest: Oma Els
Natural flowers YES!
If we talk about spring and decoration, natural flowers cannot be missing in the house. A house with flowers is a living house, which gives you a calm and balanced atmosphere. Natural white-leafed flowers are a must. They are a reflection of spring and life. You don't have to invest a lot in a bouquet, a simple arrangement of a couple of flowers and a lot of green is enough to attract attention.
The flowers also adapt to each style of house, being able to be centers and baskets of flowers for rustic styles; white flowers and balanced compositions for houses of Nordic or minimal style; spectacular bouquets with flowers of always for houses of classic style; or you can choose your flowers according to the color that predominates in your house of industrial style, boho, or modern.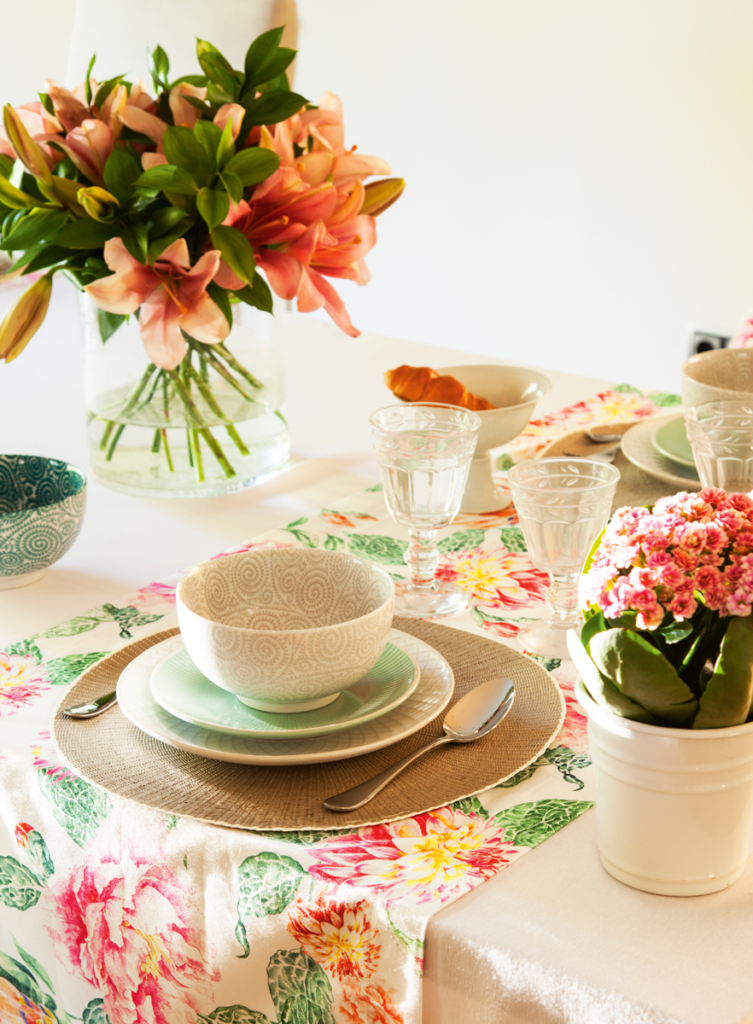 Pinterest: El mueble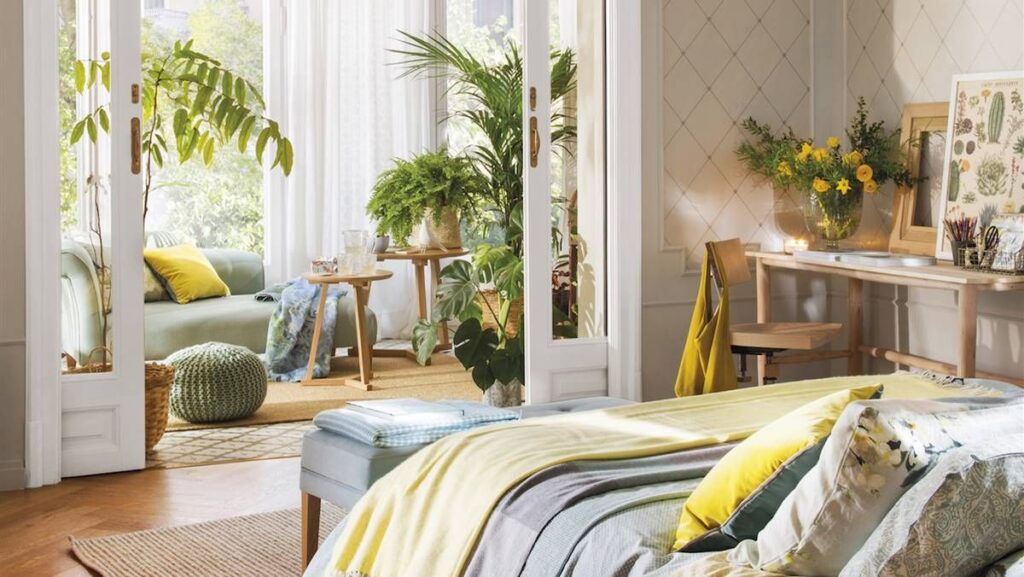 Pinterest: El mueble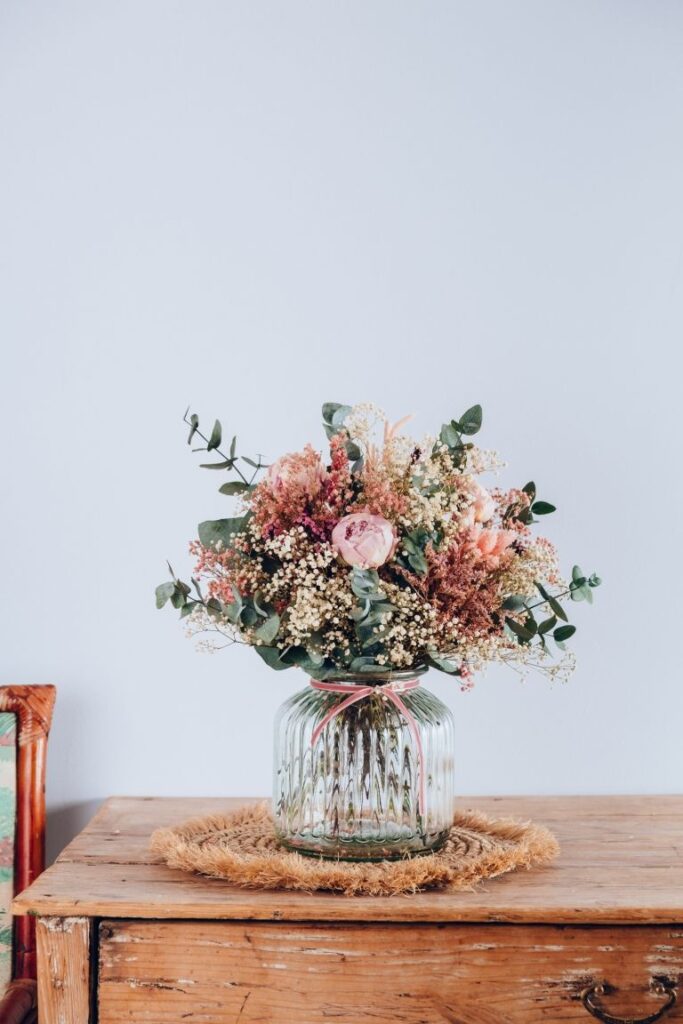 Pinterest: Flores en el columpio
RAW Decoration
Raw decoration uses wooden elements in the most natural state possible together with current furniture: untreated wood, light colours, natural materials and sober furniture…
The raw trend is for a decoration without stridencies and organic, where we can feel calm.
The beauty of imperfection is claimed, making each element unique. Pieces of wood that are almost untreated, or that look like they have just come out of a forest to decorate our home. And thus make us feel closer to nature.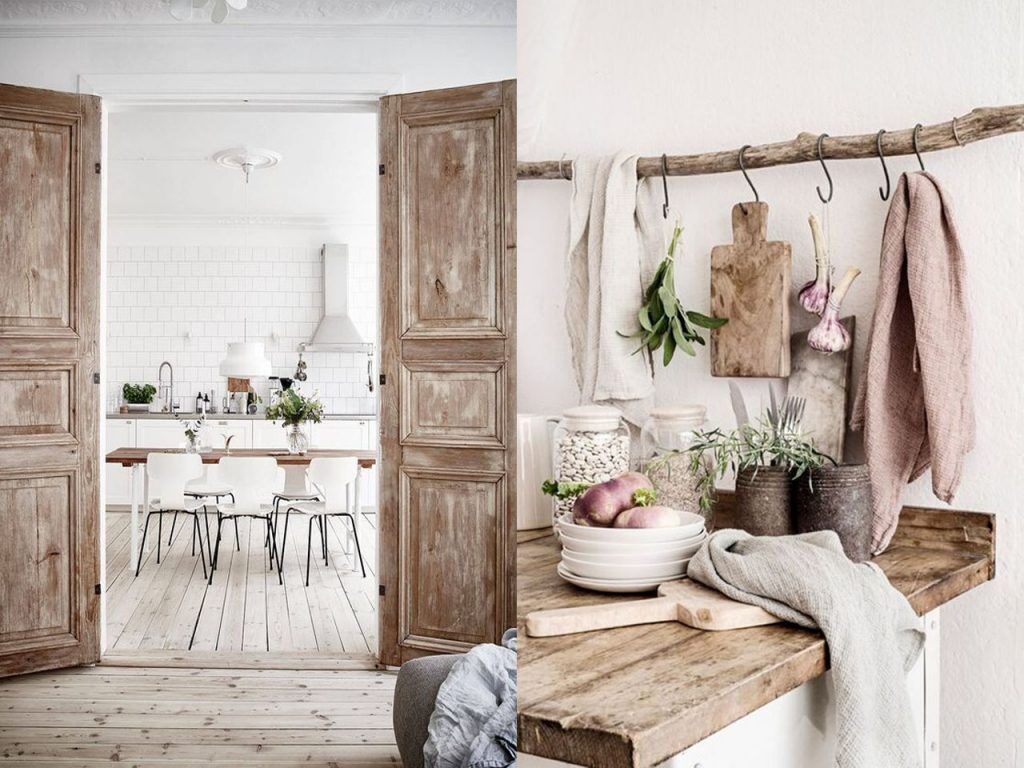 Via Pinterest: Dicoro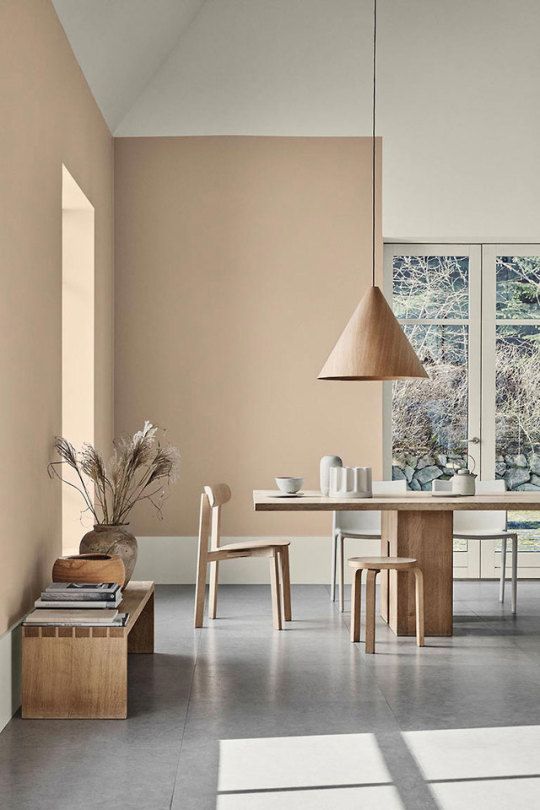 Via Pinterest: Fit Jessica Alexandra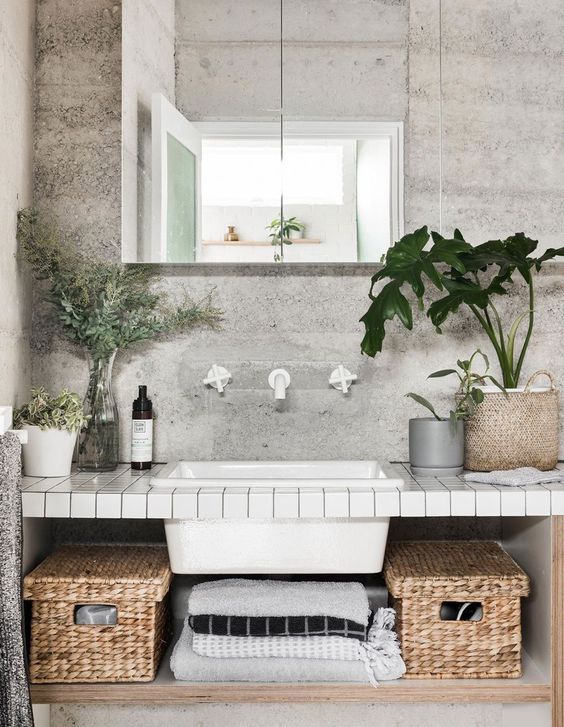 Via Pinterest: LokoLoko
Floral print
Floral prints on any surface, yes please. And precisely because flowers do not fail in spring, another trend is to incorporate them into wall prints and textiles. In addition to flowers, tropical motifs with palm leaves also come to put the natural note on the decoration.
The prints on the textiles are coming in strong this season. You can choose geometric shapes, polka dots, stripes. . . etc, but of course, don't forget the great protagonists of spring: the floral prints, which will make your home full of colour and joy.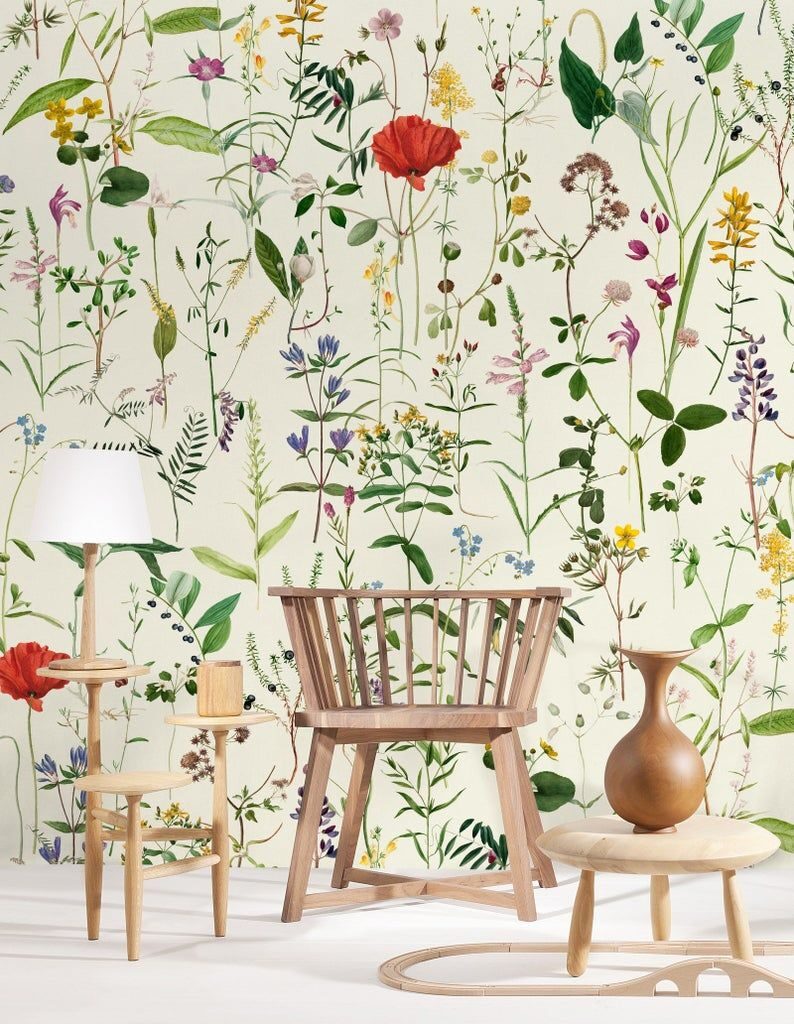 Via Pinterest: Etsy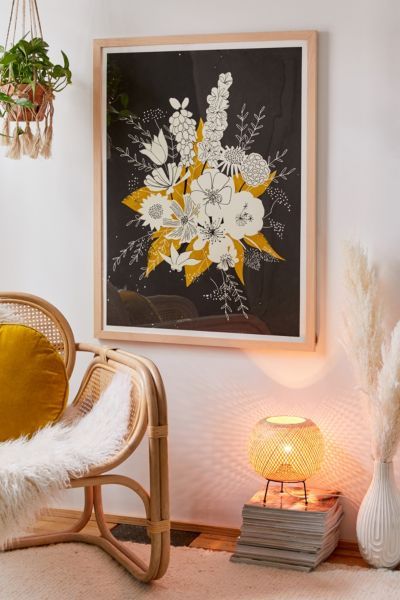 Via Pinterest: Urban Outfitters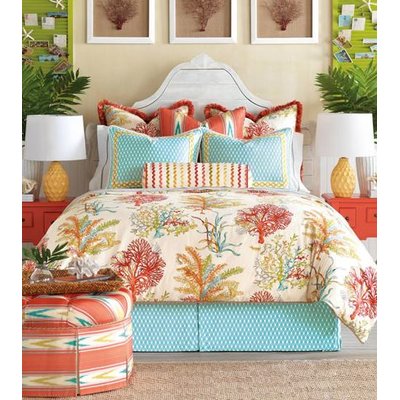 Via Pinterest: Wayfair
Mixed materials
The walls are worn this spring 2020 with texture and it is also allowed to combine different materials, if possible with the nuance of being natural. Combining them in a collage way is a must and will make the environments feel very homey, worked and cosy. Always with simplicity because warm minimalism is a deco option that wins followers.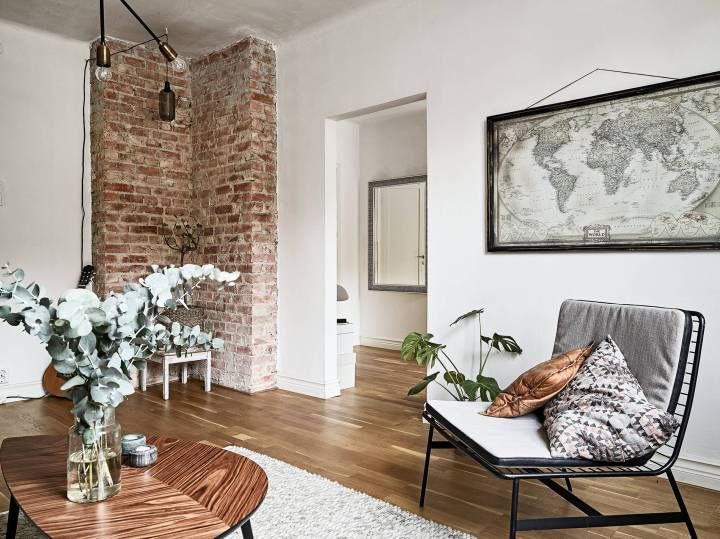 Via Pinterest: Delikatissen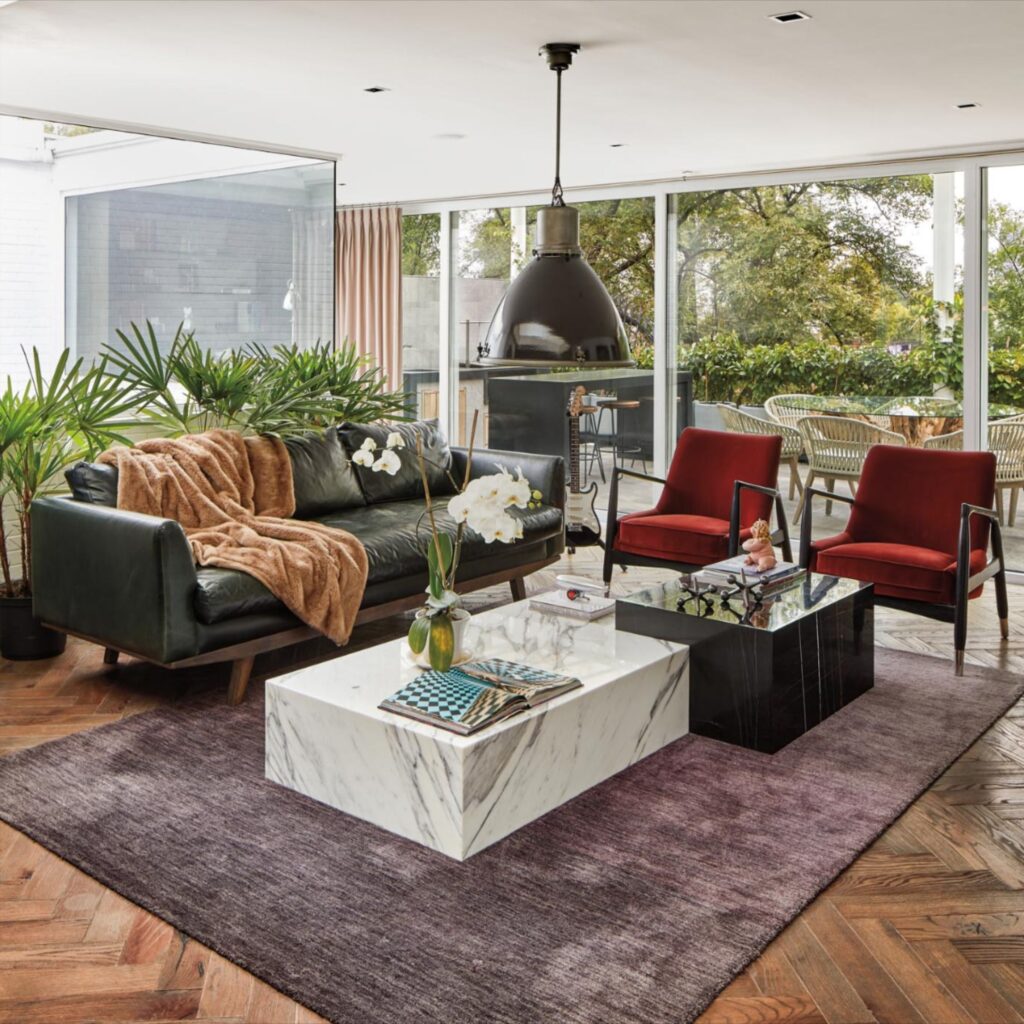 Via Pinterest: Revista Ambientes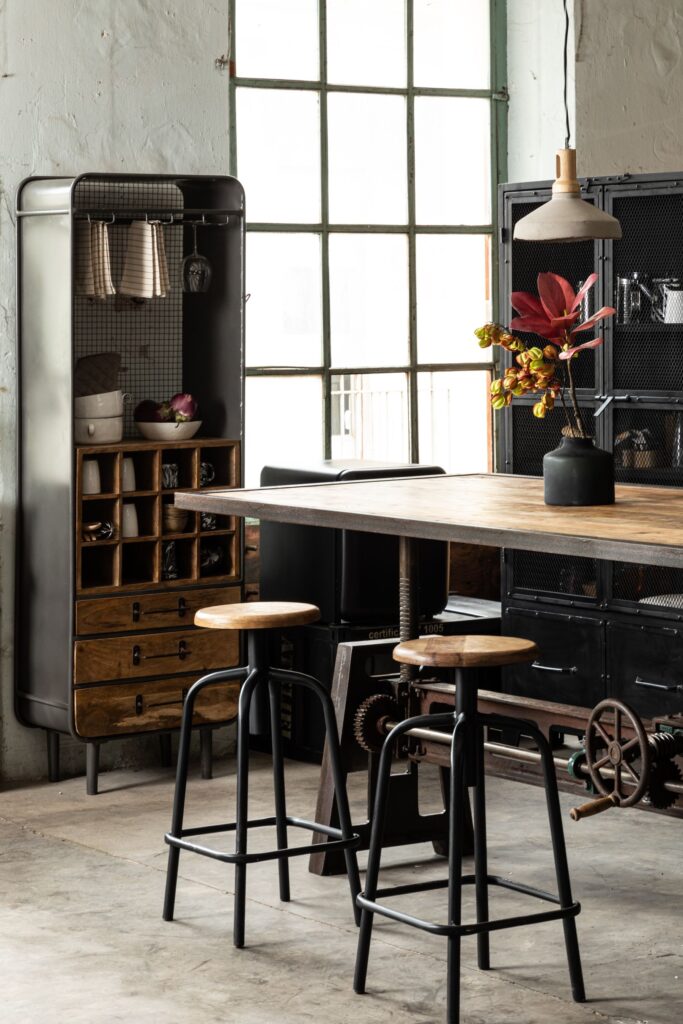 Via Pinterest: Sklum